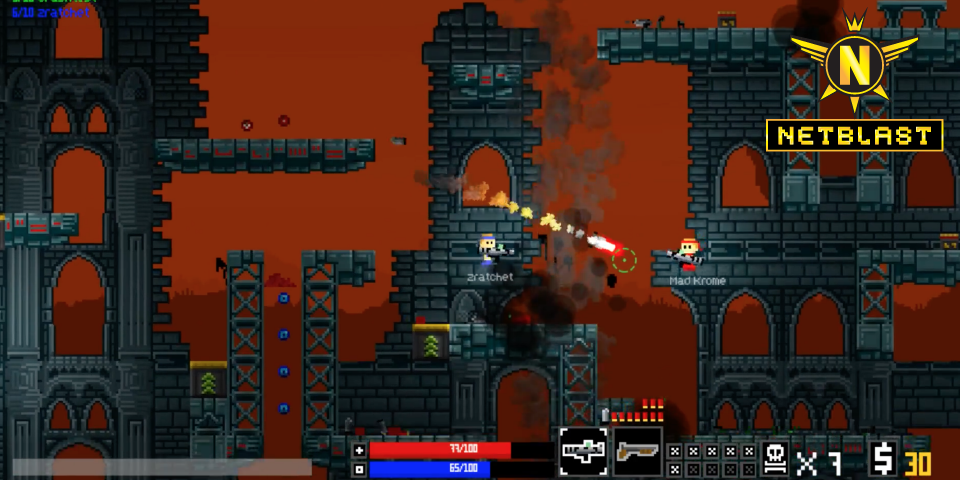 Netblast
Rail Gun, Hit Points, and Contra Skin
---
Rail Gun
Added an amazing new weapon called the "rail gun." This gun rounds out our core weapon offering and adds a high powered, accurate, fast, and long range weapon to the game. This thing is deadly and fun. Enjoy.
Hit Points
Added a new algorithm to the hit points that appear above a player's head after taking damage. The hit points now stick around longer and fade out more naturally allowing you to get a better read on how much damage you have done to another player.
Contra Skin
Fixed up the Contra Easter egg skin to be the correct size.