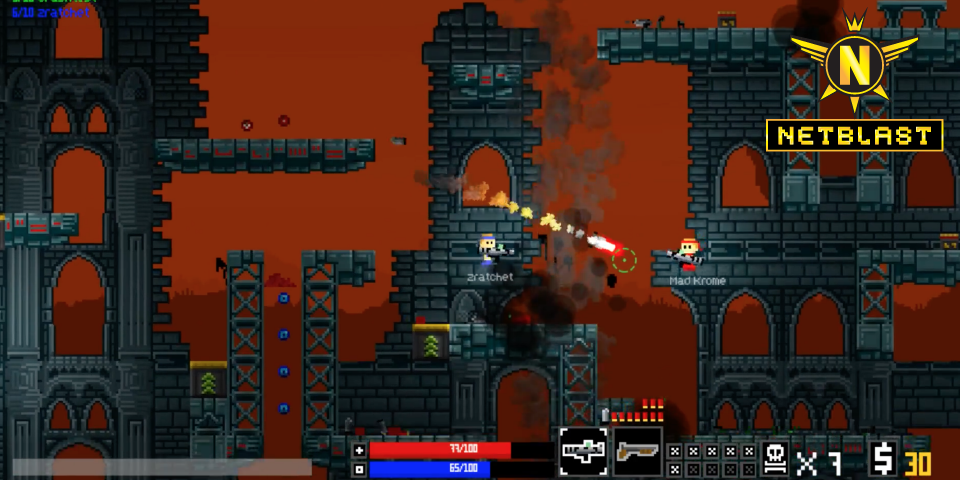 Netblast
Elo Ranking System
In an effort to amplify competition and progression within Netblast, we've added an Elo-based ranking system. This is the same system used in Chess to rank players based on their skill. The more matches you win, the more your skill increases (especially if you beat higher skilled players).
An "Elo" ranking system means that you get more skill points if you beat a higher skilled player but you don't lose many skill points if you lose. It also means that you lose more skill points if you lose to a lower ranked player and you don't gain many if you win. In summary, the ranking system factors in how skilled the player is that you beat thereby making it a better indicator of actual skill.
We have also created a system of "ranks" and "badges" to indicate your skill level in the game. We have 10 ranks as follows:
Blaster
Leader
Master
Destructor
Destroyer
Decimator
Crusher
Lord
Legend
Myth
We also have three sub-tiers for each rank as follows:
Bronze
Silver
Golden
The lowest skilled players are "Bronze Blaster" rank and the highest skilled players are "Golden Myth" rank.
Your skill points in the game are given as percentages relative to the top skilled player. For example, if you have a skill of 50% then that means your are 50% as skilled as the highest skilled player in the game. As you win matches, your skill points will increase (especially if you win against higher skilled players).
Player skill ranks and badges are fully integrated throughout the game. You can see other players' ranks while fighting them and also see your own game-to-game increase or decrease in skill points between matches.
We really hope you enjoy this new feature and we look forward to improving it as time goes on.