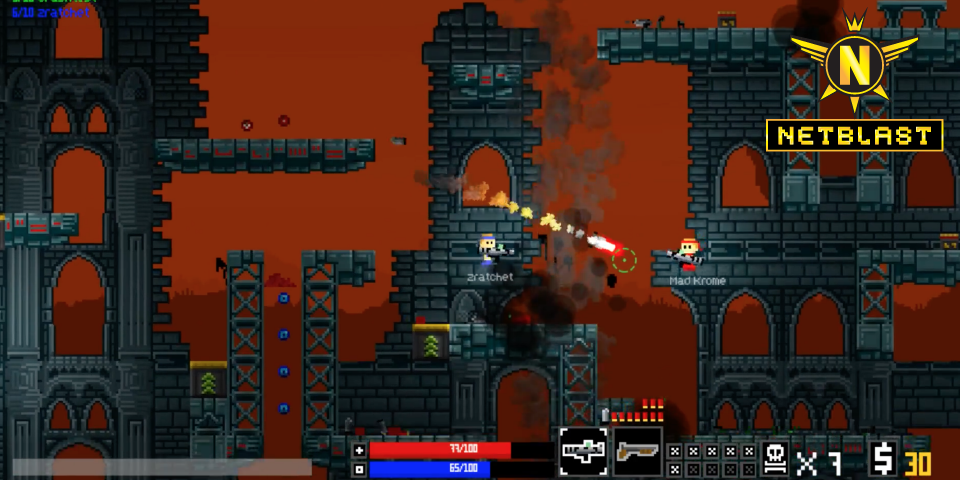 Netblast
Bug Fixes
We fixed the following bugs:
Can't hear dash sound on remote player.
Can't hear melee sound on remote player.
Melee should not be usable when you are dead.
Melee needs to not do damage to invincible players.
Rail gun sometimes makes it where you can't switch guns, pickup ammo, fire, etc.
We are working on some cool new features next and look forward to bringing you the next update.