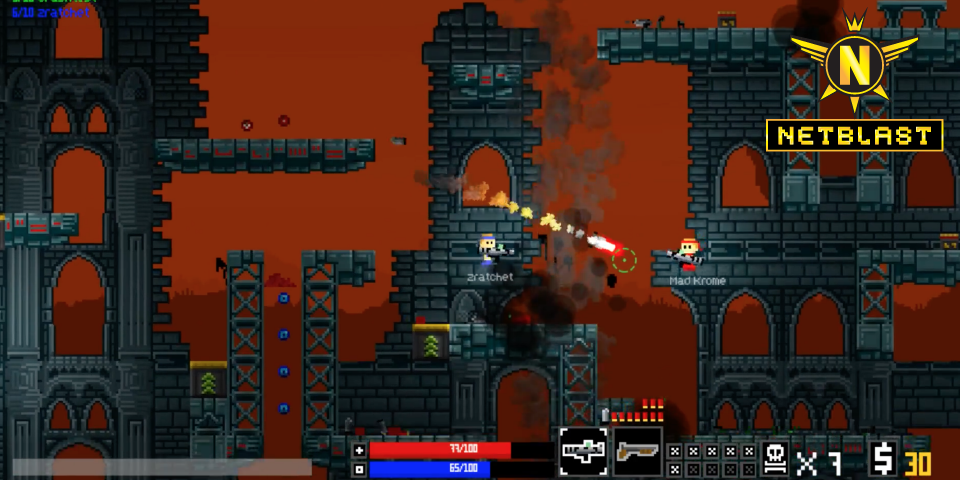 Netblast
Animated Backgrounds, Ambient Music, Miscellaneous
---
Animated Backgrounds
In order to make the levels feel more alive and give us extra graphical eye-candy, we have added some amazing new animated backgrounds to the game. You will now see moving clouds, fog, wind, rain, and other cool stuff while playing the levels.
Ambient Music
We have added a new option in the settings menu to enable "ambient" music. This gives a different type of immersion in the game where the sound effects stand out more and give the game a more Quake/Unreal Tournament soundscape.
Miscellaneous
We fixed an exploit where you could spam the melee attack, made the server list larger and resizable, made it so the rocket launcher doesn't auto equip on pickup, and added more particle effects when your bullets hit walls.