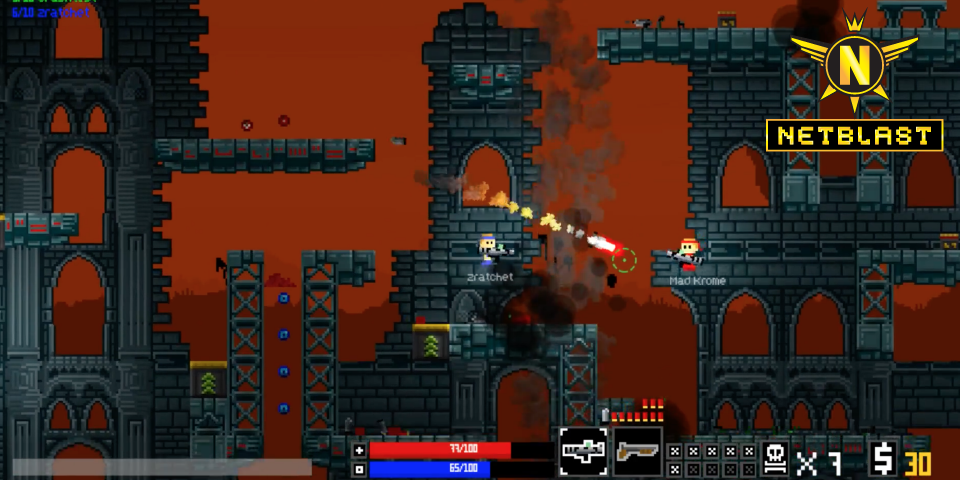 Netblast
Music and Sound Effects Volume and Display Settings
---
Music and Sound Effects Volume
Now you can adjust the volume of the music and sound effects individually from the in-game escape menu. You can now turn down the default level music and crank up your own tunes while blasting away in the game. You can also adjust the sound effects volume to get the perfect mix with your own voice while streaming.
Display Settings
We've added a slew of awesome display settings including resolution, fullscreen/windowed mode selection, window borders selection, and window mouse lock selection. The settings are available from the main menu after logging into the game.
Not only can you finally play the game at 1920 x 1080 but you can also optimize the game for Twitch streaming. For Twitch streaming, you can simply set fullscreen to false (to enter windowed mode), set borders to false (to remove them), and set mouse lock to false (so you can move your mouse across different displays).