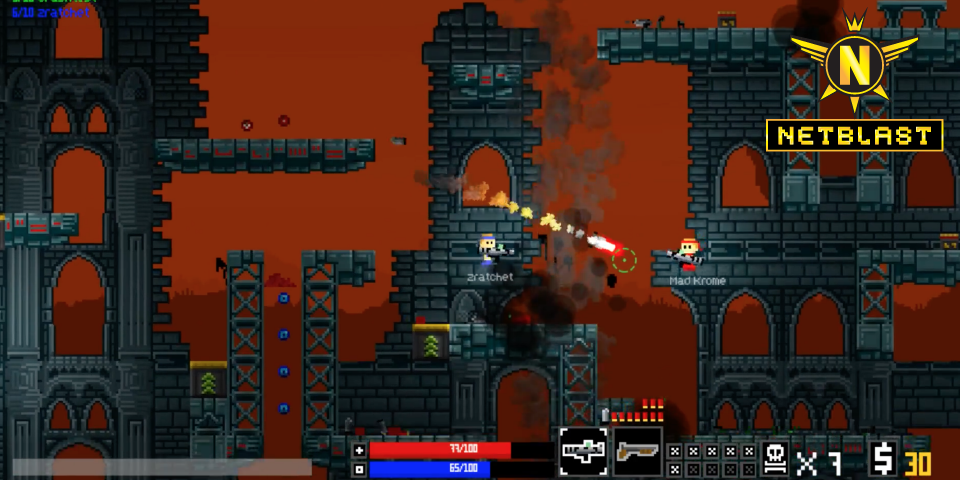 Netblast
Epic Release: Skin/Bling Purchases and Grenade Launcher
---
Epic Release
This is one of those rare releases where we add in some literally game changing features.
Skin/Bling Purchases

The new skin/bling purchase system pushes the technical boundaries of indie game development on the free-to-play front and we are immensely proud of accomplishing its implementation. This is the economic engine of our game and also adds beautiful emergence through the customization of your in-game player.
You can currently buy (with a real credit/debit card) different skins and bling within multiple sub categories including hair, shirts, shoes, gloves, masks, and pants with many more coming later like hats, glasses, etc. You can mix and match the individual items to fully customize your in-game player across three different potential configurations.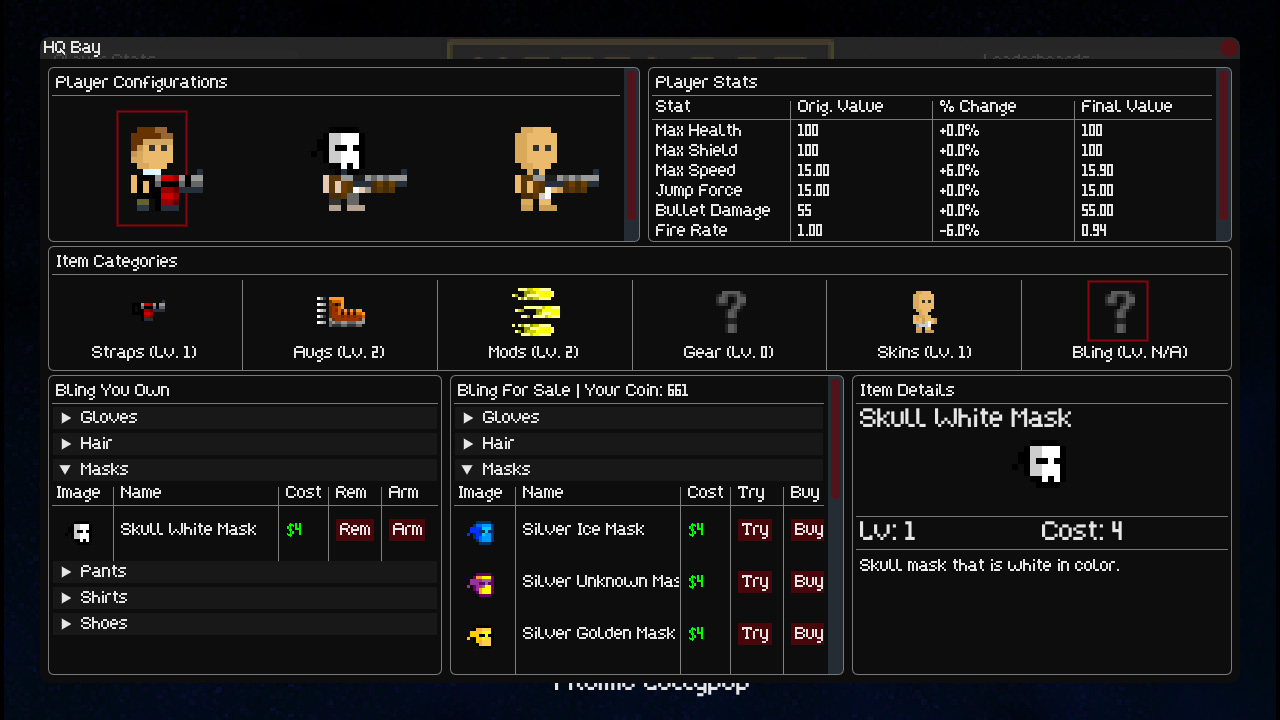 Grenade Launcher

The new grenade launcher is more fun than we ever expected. We chose to put it in before other weapons due to its non-linear ability to "lob" grenades at other users. The grenades bounce a little and leave a smoke trail behind them as they seek their victim. The grenades are menacing and surprisingly effective with their proximity damage and explosion on player touch.