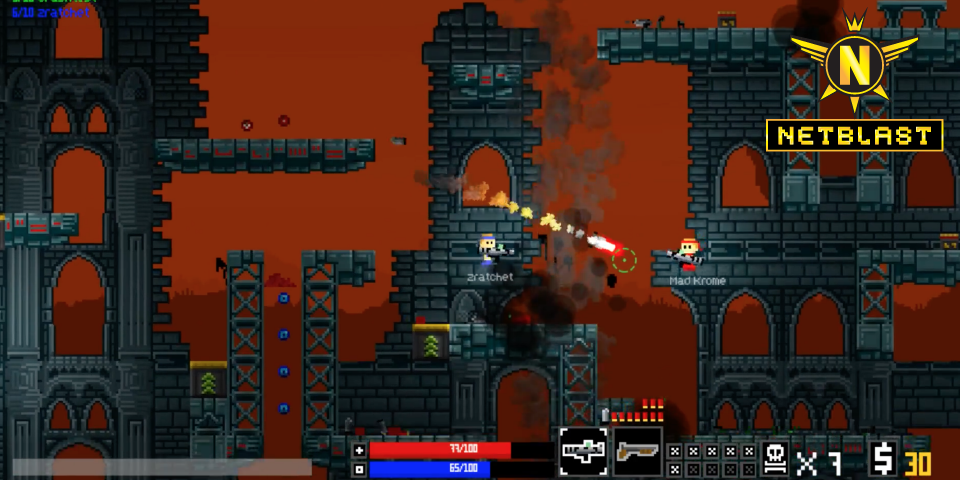 Netblast
Coin Collection, Auto Spawn, Chat at Victory Screen, Escape to Close Menu, Bullet/Blast Knock Back
---
Coin Collection
Fixed a problem where you wouldn't collect the correct amount of coins after a kill.
Auto Spawn
Now you auto-spawn after the map rotates.
Chat at Victory Screen
Now you can chat while on the victory screen with other players.
Escape to Close Menu
You can now press escape to close the options menu.
Bullet/Blast Knock Back
Fixed up and added more significant knock back effects from both bullet impacts and rocket blast proximity damage.