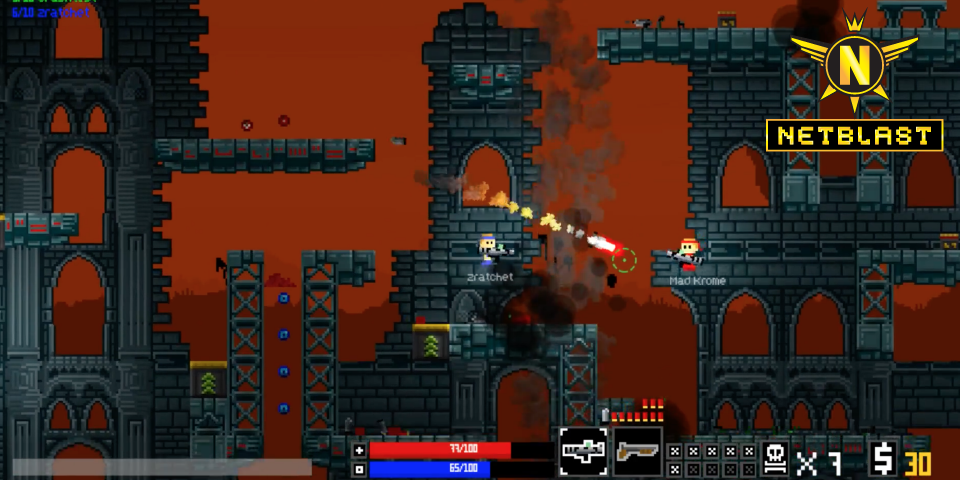 Netblast
Map Rotation
We just added map rotation to the dedicated servers. This does a couple cool things:
It greatly reduces the number of dedicated servers we are running. For example, we just went from 16 down to 4. It's also scalable such that as we add more maps, our number of dedicated servers doesn't also increase. Finally, reducing the number of dedicated servers makes hosting them much more cost effective for us.
It allows people to play and experience a wider variety of our awesome maps. Before, with only one map per server, people would generally only experience a single map for a long period of time, form an affinity for that particular map, and ultimately not get the mix up of level design that actually makes the game more enjoyable and fun.
Hope you guys enjoy the benefits of this new feature. Next, we are working on payment processing integration (w/ Stripe) and adding "bling" to the store. Bling includes items like custom hair, shirts, pants, shoes, hats, sun glasses, teeth grills, and a ton of other stuff that you can buy from the HQ Bay with real money ($$$) and equip your character with. You can mix and match bling to create your own custom character. It's going to be fricken awesome!